ePolitixDesign collects, manages and processes data in accordance with this Privacy Policy.
At ePolitixDesign, we understand the importance of valuing and ensuring the protection of your privacy. This Privacy Policy describes the type and the process of collection of information, including your personal information, in connection with all Services provided by ePolitixDesign, and explains how we use and disclose this information. For this Privacy Policy, any 'Personal Information' referred to herein is information that may be used to identify any persons using (whether they are a client or not) ePolitixDesign. This includes, but is not exclusive to, a person's name, email address, or credit card information.
1. Collection of Personal Information
We collect personal information in the course of providing our Services to you, including through your submissions, which includes all information that you provide to us at the time of registering with ePolitixDesign, through your use of our Services and/or through obtaining general information via publicly available sources following your registration or expression of interest in any of the services provided by ePolitixDesign.
Upon registering with ePolitixDesign, we may collect information such as your name, email address and other general information. Upon making payment to any of the services provided by ePolitixDesign, we may collect information such as your credit card number, expiration date, billing address, and CVV or security code number. You may also provide personal information to us in a number of other ways, such as by requesting user support via email or social media platforms.
2. Usage of Personal Information
We exclusively use personal information we collect to improve and develop our Services further for the benefit of all clients using ePolitixDesign, to tailor your user experience, to respond to your inquiries, to prevent or investigate the fraudulent or inappropriate usage of our Services, for research and development, to analyse trends, and for the general and/or other purposes described in this policy.
From time-to-time, ePolitixDesign may use your email address to deliver service information and marketing information. You may 'unsubscribe' from receiving such marketing information at any time by clicking the 'unsubscribe' link within our email(s) or by emailing us at [email protected].
3. Sharing of Personal Information
ePolitixDesign may provide personal information to our subsidiaries, affiliated companies, and other trusted companies or persons for the purpose of providing our Services and for our other purposes described in this policy. We always limit the personal information shared with those third parties to that which is necessary to carry out the functions and services provided by ePolitixDesign.
We resolve the exclusive right to share personal and/or other information with third parties (including any regulatory or law enforcement agency) in order to carry out a user's request or if we believe that doing so is legally required by virtue of domestic or international law or is in the interest of ePolitixDesign in order to protect it's property or other legal rights, or the rights and property of others.
ePolitixDesign reserves the right to share personal information with a parent company, subsidiaries, joint ventures, or other companies under common control with ePolitixDesign and/or its partners
In the event of you or any other persons acting on your behalf posting your information within a public domain (be it online or not), such information (such as Tweets, likes, etc.) is no longer 'personal information' for the purposes of this policy, and we or any other persons connected to ePolitixDesign may use such information without restriction.
4. Cookies and Other Technologies
ePolitixDesign uses tracking technology, commonly referred to as 'Cookies' via ePolitixDesign.co.uk and all other sub-domains to help us recognise, and to further improve the services provided to, you across all our online platforms and services. Cookies are small text files placed on your device when you visit a web site, in order to track use of the site and to improve your user experience. By visiting the Website or using the Services you agree to the use of cookies in your browser and HTML-based emails.
ePolitixDesign may use a multitude of different services and products in order to both provide and improve upon the service provided to our clients. This includes a range of analytics services including, but not limited to, Google Analytics.
ePolitixDesign may also use other related technologies in order to facilitate you use of our Services, including software tokens so as to facilitate the successfully logging in to our Services and the functioning of all services provided by ePolitixDesign.
5. Age Restrictions
Protecting the safety of children when they use the Internet is very important to us. Our Services should only be accessed by individuals of 16 years of age or older. Services provided by ePolitixDesign are not designed nor intended for use by anyone under the age of 16.
6. Data Security
We use industry best practices to keep any information and data collected and/or transmitted via, to or by ePolitixDesign through its platforms secure at all times. This includes the use of SSL certificate(s) (e.g. HTTPS) and oAuth 2.0. We use third-party vendors and hosting partners such as Amazon to provide the necessary hardware, software, networking, storage, and related technology required to run the Services provided by ePolitixDesign. Such vendors have been selected for their high standards of both physical and technological security.
ePolitixDesign uses secure and reputable third-party vendors such as Paypal and Stripe to process credit card information.
ePolitixDesign cannot guarantee the security of information you have submitted via our Services whilst it is being transmitted via the internet and any such submission(s) are held at your own risk.
In the event of ePolitixDesign learning or being notified of a security systems breach we may attempt to notify you electronically so that you can take appropriate protective steps. ePolitixDesign may post a notice through its Services if a security breach occurs. ePolitixDesign may also send an email to you at the email address you have provided during registration in such circumstances.
7. International Laws and Regulations
Services provided by ePolitixDesign are hosted in and provided from the United Kingdom. If your use of ePolitixDesign is from outside the United Kingdom, the laws governing the region in which you reside may hold different data collection rules and regulations and in such cases ePolitixDesign determines that any personal information and data being transferred to ePolitixDesign will be transferred to the United Kingdom. By providing your personal information, you consent to the transfer of your personal data to the United Kingdom and the use of your personal information, in accordance with this policy and the law governing data collection and usage within this region only.
8. Your Right to Withdraw Consent
If you have given us your consent to use any of your personal information, you can withdraw your consent at any time. To do so, please contact us using the details set out in the section below titled – "How can you get in touch with us?"
9. How You Can Get in Touch with Us?
You can get in touch with us in the following ways:
Email address: [email protected].
If you have any questions about this privacy notice, how your personal information is handled or if you wish to make a complaint, please contact us.
10. Right to Complain to the ICO
If we're am unable to deal with a complaint to your satisfaction or if you are unhappy with the way we are using your personal data, you also have the right to make a complaint at any time to the UK's supervisory authority for data protection issues, the Information Commissioner's Office.
11. Privacy Policy Updates
From time to time ePolitixDesign may update this policy. We encourage you to review this policy periodically to stay informed about our collection, use, and disclosure of personal information.
If we make any substantial updates, we will provide you with a new privacy notice. We may also notify you in other ways from time to time about the processing of your personal information.
In effect: 25.08.22
12. Contact Us
Should you have other questions or concerns about this privacy policy, please contact us at [email protected] .
Trusted by over 500 Labour politicians, groups and candidates across the UK.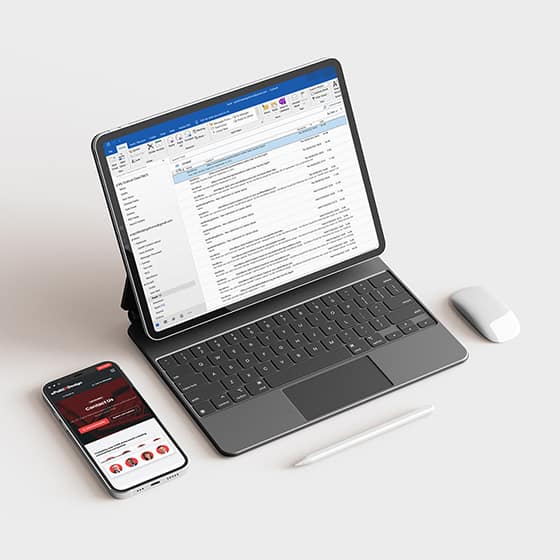 Email
Our team are available 24/7 by email and would love to hear from you.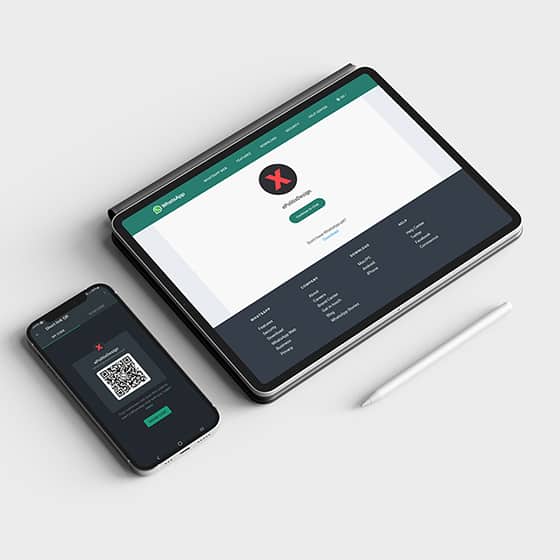 WhatsApp
If you have any questions or need support, contact us 24/7 on Whatsapp.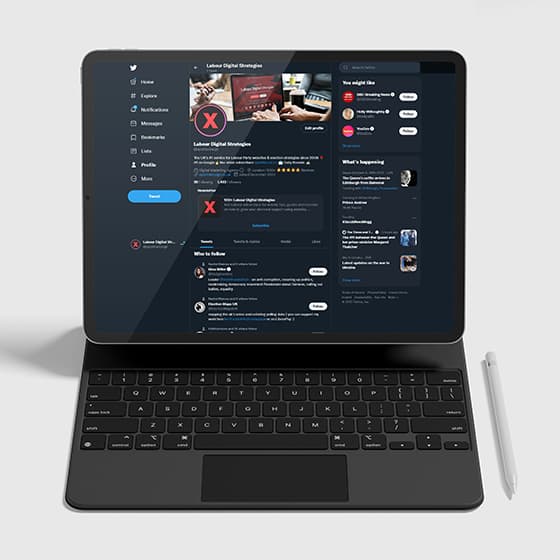 Twitter
Follow us on Twitter for the latest news, threads, strategies and tips.