Our mission is to help Labour politicians and groups grow their electoral support online using innovative marketing tools and strategies.
Trusted by over 500 Labour politicians, groups and candidates across the UK.
Join our Labour Community
We're proud to support Labour politicians, candidates and groups towards electoral success, delivering feature-rich websites, innovative social media campaigns and first-class training.
#1 on Google
Ranked #1 on Google and with a proven track record of delivering results, we've built a reputation for providing an unrivalled service, supporting you every step of the way.
Video Training & Tutorials
Join our community of 4k+ subscribers for tips, advice and guides on how to use your Labour website.
24/7 Help & Support
Our team is available 24/7 to support you with your Labour website and answer any questions you may have via the contact page, WhatsApp chat, or email.
Creating

innovative

websites

and

digital

marketing

strategies
ePolitixDesign was founded in 2008, focussing on delivering bespoke, innovative and feature-rich Labour websites, standing ahead of generic website templates provided by the Labour Party and other commercial providers. Fourteen years later, ePolitixDesign has evolved to become the UK's leading digital marketing agency for Labour politicians and groups — providing actionable solutions, tips and strategic advice, and the tools to reach out to voters. We provide website design, social media and email marketing solutions that cater to the changing landscape of politics and elections in the 21st century.
Digital

marketing

solutions

that

deliver

electoral

success
Over fourteen years, our company has served over 1789 clients in cities across the UK. Our mission is to help Labour politicians and groups all over the UK grow their online visibility. At ePolitixDesign, we believe there is a better way to do politics. We focus on digital marketing solutions to deliver success for Labour politicians and groups. Our mission is to simplify digital marketing for all Labour members and groups through our services, guides, blog, and community. Today, our service helps Labour MPs, Welsh MSs, London AMs, Councillors and groups optimise their online visibility and create engaging content for voters.
I can't recommend ePolitixDesign enough. The customer service is incredible - they are always available day and night and nothing is ever too much trouble. They offer a full service of digital support and the quality is second to none. I would be lost without them.
JON PEARCE,
LABOUR PPC, HIGH PEAK
ePolitixDesign have been at the heart of our campaigning success. Their skill, dedication and genuine desire to understand who and what we are has been key to us being able to appear modern, engaging and proactive in sharing our messages. We've gone from having three councillors to over 18 and forming an administration.
CLLR CHRIS CORNELL,
Canterbury Labour Party
The service is second to none. Totally in tune with the requirements of the digital age. Modifications are made quickly and to a high standard; understanding that the customer doesn't need the details of how a problem is solved (just getting on and solving it) and on the technical side, always-on-top of the latest developments. Overall, our web presence is in a different league to where it was prior to their involvement.
NICK WALL,
Senior Advisor, Mick Antoniw MS
I would highly recommend using ePolitixDesign to anyone looking for a new website. Nitesh (Director) is an absolute star- nothing is too much trouble for him. They are always around whenever we need help and support. The website look is professional, whilst being user-friendly. The training videos are extremely helpful and not something our office has experienced with other web design companies.
VICTORIA BINDING,
Press Officer, Vaughan Gething MS
ePolitixDesign was commissioned by Cardiff Labour Group to support our Local Election campaign. Their intelligent approach was in my view one of the reasons that Cardiff Labour was able to return a majority administration. I'm convinced they provided the strategic support which delivered the extra seats, and hence the majority for Cardiff Labour. I could not praise their work highly enough.
CLLR SUSAN ELSMORE,
Canton, Cardiff West
We asked ePolitixDesign to accommodate a training session on social media. I can honestly say that this should be compulsory for every Assembly Members office. Nitesh (Director) is a walking encyclopaedia of knowledge. Some of us in the office do not use social media but we all walked away feeling more confident. ePolitixDesign also manages our website and are always on hand to offer advice - nothing is ever too much trouble.
TEMMY WOOLSTON,
Manager, Vaughan Gething MS
My Ward has always been marginal, historically held by the Tories. Given the national swing to the Tories this time around (May 2017) we feared a whitewash. Step up ePolitixDesign and the Facebook campaign. I didn't understand the full impact until I knocked on the door of a guy who said he had always voted Tory but he had been seeing what we were doing in the area on his Facebook feed and was voting for us this time around. I topped the poll, increasing my vote by around 500.
CLLR GRAHAM HINCHEY,
Heath, Cardiff North
They gave us training, guidance notes and were only ever a phone call away. They wrote posts for us and took the stuff I gave them and polished it into something professional looking. They gave us tips on what to post, when and what would work best. They never failed to answer queries. We intend to continue with the Facebook campaign moving forward – with the help of ePolitixDesign!
ANNE HINCHEY,
Election Agent - Heath Ward
Lesley Griffiths MS's website was in desperate need of an update, but I didn't have the skills to go it alone. Involving ePolitixDesign in the process was the best decision I have made. One email and they were immediately able to set up a new, user-friendly website from scratch. Everything was done professionally and efficiently and whenever I have had a question or issue, ePolitixDesign are always readily available and can resolve the situation in no time. I thoroughly recommend ePolitixDesign.
JAMES RICHARDS,
Comms Officer, Lesley Griffiths MS
We are hugely appreciative of the work by ePolitixDesign. Their website design is exactly what we were looking for and above all is user-friendly. Their work is always of a high standard.
CLARE PHILLIPS,
Media Officer for Fmr Rt Hon Carwyn Jones MS
ePolitixDesign is highly regarded by our team, we often receive positive feedback with regard to the effective website they have created for the Member of Parliament. They provide efficient help and support whenever necessary; nothing is ever too much trouble for them. They always go out of their way to ensure their clients are happy. I could not recommend ePolitixDesign enough, we truly appreciate the service provided by them.
A. ELLIS,
Fmr Snr. Media Officer, Susan Elan Jones MP
Join

500+

Labour

clients

and

4,000

email

subscribers
Our dedication to high-quality digital services means continually innovating to serve Labour clients' evolving needs. The features we develop, our digital marketing tools, features, and support are all designed to offer a premium experience. We are committed to raising the bar and offering first-class support every day. Join our Labour community of 500+ clients and 4,000 email subscribers to access the latest actionable tips on how to grow your electoral support using website, social media and email strategies.
Download our eBook reviewing the top strategies Labour members should use on their website to grow support in 2023.
TRUSTED BY TOP LABOUR POLITICIANS
We've helped over 1789 clients over fourteen years and are proud to currently work with over 500 Labour politicians and groups across the UK.
Trusted by the MS for Cardiff West & First Minister for Wales
Mark Drakeford has served as the Member of the Senedd (MS) for Cardiff West since 2011, serving as the First Minister of Wales and Leader of Welsh Labour since 2018. He previously served in the Welsh Government as Cabinet Secretary for Finance, and Minister for Health and Social Services.
Trusted by Rt Hon MP for Walsall South & Fmr Shadow Leader of the House of Commons
Rt Hon Valerie Vaz has served as the Member of Parliament (MP) for Walsall South since 2010. Valerie has previously served as the Shadow Leader of the House of Commons. Before becoming an MP, Valerie was a councillor in the London Borough of Ealing, and the council's Deputy Leader.
Trusted to increase Cardiff Labour's majority in the 2017 and 2022 elections
Following the successful election results in 2017 and with the help of ePolitixDesign, Cardiff Labour won a landslide victory in the 2022 local elections. Cardiff Labour increased its majority from 39 to 55 seats, an increase of 15 from 2017.
Labour

digital

services

driven

by

delivering

results
Join 500+ Labour members and 4,000+ email subscribers. Whether you want a new Labour website, election strategies for social media, or training, our expert team offer you the help you need.
Website Design
We create innovative and feature-rich websites that blend seamlessly with the Labour Party brand.
Election Strategies
We deliver election-winning results using social media, email and digital marketing strategies.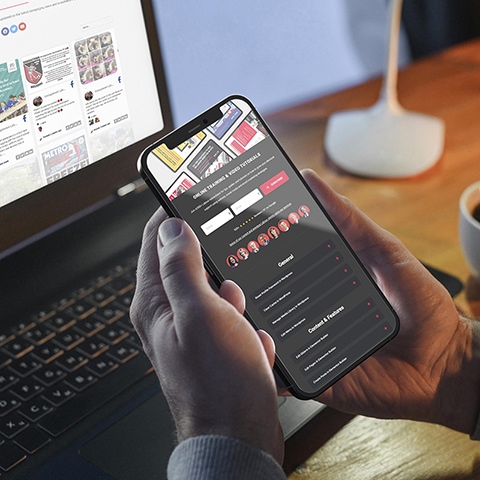 Online Training
We provide bespoke online training, video tutorials and guides via our blog, email and Zoom.
Trusted by over 500 Labour politicians, groups and candidates across the UK.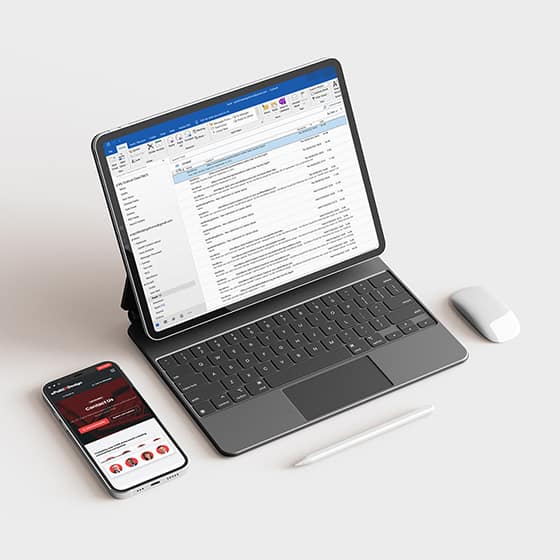 Email
Our team are available 24/7 by email and would love to hear from you.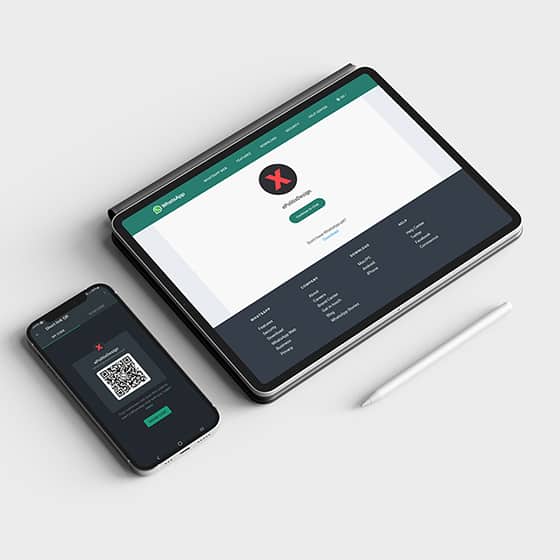 WhatsApp
If you have any questions or need support, contact us 24/7 on Whatsapp.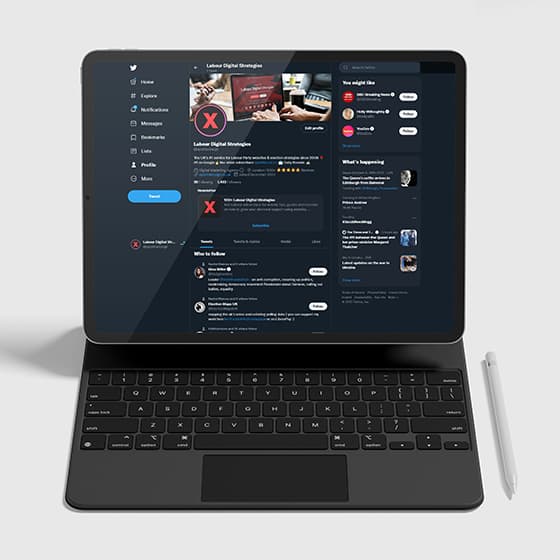 Twitter
Follow us on Twitter for the latest news, threads, strategies and tips.